CMS Outdoor Classroom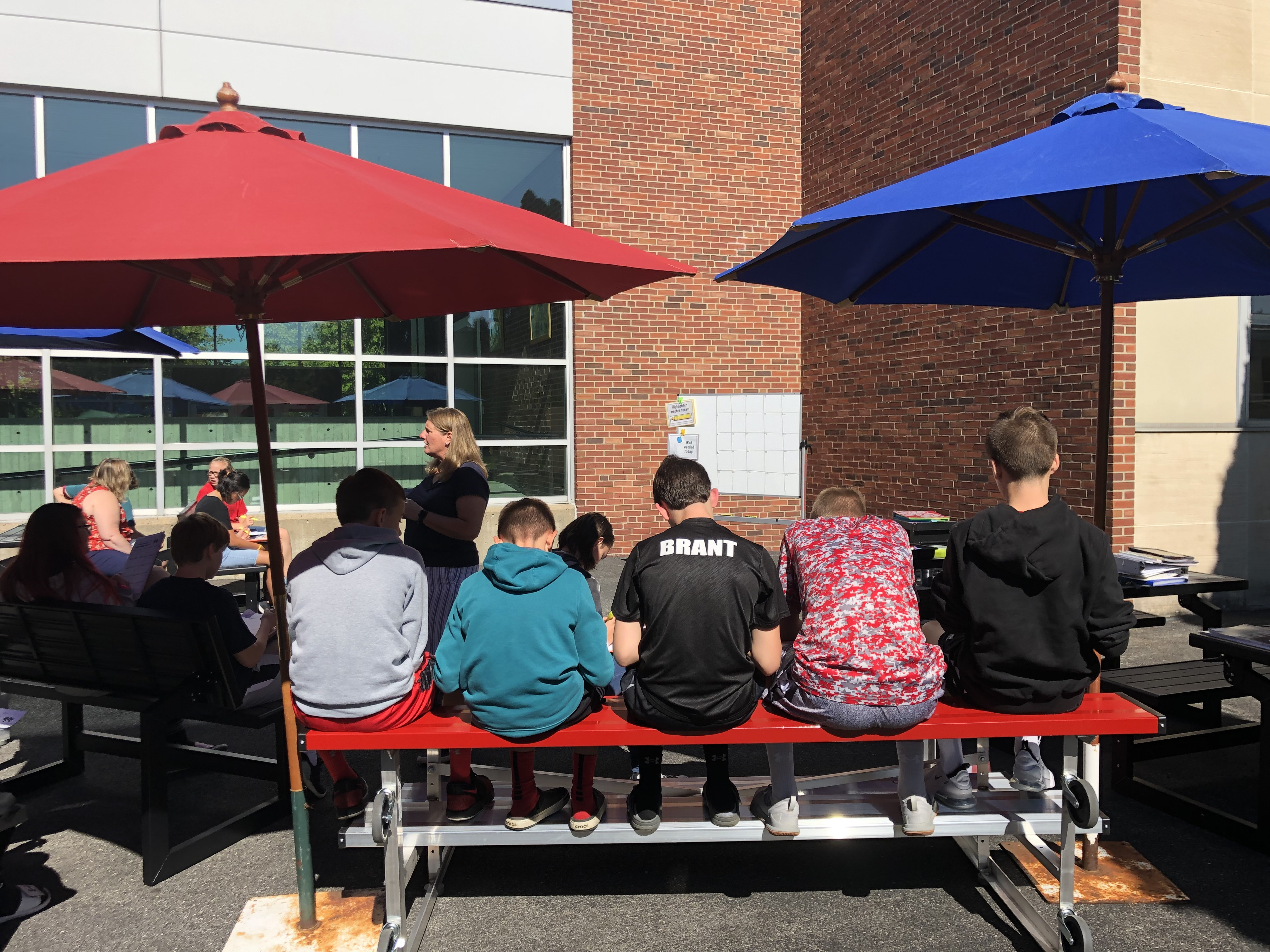 The student-designed CMS outdoor classroom has been up and running since early October! The project began in September of 2017 as a PBL initiative led by Mrs. Schultheis involving the entire seventh grade class. Teams were given the task of redesigning the outdoor classroom space. All teams presented their design ideas to a group of retired Chittenango teachers. The top team designs were chosen and presented to the Board of Education. Each design had unique features that resulted in the BOE requesting that the teams get together to incorporate certain design features. The final team design was approved in June of 2019.
This summer, students were able to see their own ideas and designs come to life! Beautiful dividers with built-in flower beds separate the walkway and the classroom, which were built by Mr. Dziedzic using reclaimed wood from the old picnic tables! Our own CMS Gardening Club, led by Mrs. Wayne, maintains the planters and have been keeping the space festive and inviting. Students chose classroom furniture that is user-friendly and flexible. The classroom includes rolling supply carts and a mobile whiteboard, making it easy for students and teachers to enjoy their instructional time outside!