District News
<< Previous Next >> Viewing 21 - 40 of 91 stories
Bear Den Video Crew wraps up a great year!:

The Bear Den Video Crew wrapped up the 2021-2022 school year with a thank you celebration and awards presentation on June 8th. Over 45 student volunteers participated as crew members enabling the streaming of activities including sports, drama, concerts, and ceremonies. Logan Russo and Kaelyn Rudd, who anchored the Boys Basketball run through the sectional play, received special recognition as Outstanding Student Commentators. Brooklyn Dwyer and Olivia Giocondo were presented with Outstanding Camera Operator Awards in honor of the many hours they volunteered during the year. Grad Crew 22 will be finished off Bear Den Programming at the CHS Graduation on June 24th, so tune in to youtube.com/beardenvideo if you would like to view the ceremony. Special thanks to Hannah Reed for the beautiful ...
Best Communities for Music Education Award Received:

Chittenango Central School District Receives the Best Communities for Music Education Award . Congratulations! The NAMM Foundation has recognized our community for the outstanding efforts of teachers, administrators, parents, students, and community leaders who make music part of a well-rounded education for every child in their communities. We salute the commitment of your community so that every child can learn and grow with music.
Off to the World Championship!:

Congratulations to the Chittenango Bears robotics teams! They brought home two awards from State competition, a Northern New York State Championship and a Northern New York State Innovate Award, qualifying for worlds! We cant wait to see what is next. Congratulations and good luck at the Robotics World Championship!
Madison County DMV Logo Winner Announced:

Congratulations to Sophomore Camren Wilson on winning the grand prize for the Madison County DMV logo contest! Schools in the Madison County area, including Chittenango High School's computer graphics class, taught by Ms. Fargnoli, participated in the competition. Madison County DMV will use Camren's logo for the next five years on their promotional and informational materials. Great job!
CHS Students design a Coloring Book!:

Ms. Fargnoli's Studio Art students designed coloring pages and made them into coloring books to spread holiday cheer! Junior, Erin Ryan, designed the cover. Ms. Fargnoli's class gave the coloring books to Bridgeport and Boliver's art students to color in throughout the last week before break! A special thank you to Stephanie LaPorte in our print shop for putting the color books together! We hope you all had a wonderful Holiday season!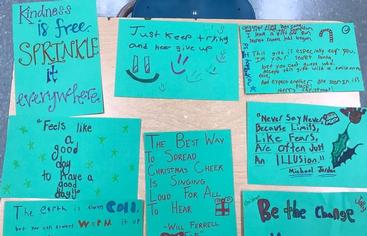 Secret Santa with a Twist!:

Mrs. Blair and Mrs. Kelly's 6th grade ELA classes put their spin on the classic secret Santa tradition. Stockings were decorated by each student and hung with care in the classroom. Next, students randomly picked a name from their class, and then the magic started! Each day, students had a new task to spread a little joy to the classmate they picked. On the first day, students finished the sentence starter, "I admire you because…." Mrs. Kelly and Mrs. Blair placed the notes in the stockings after school and watched with delight as students checked their stockings the following day with big smiles. Their smiles grew three sizes reading their sweet notes from their secret Santas. Students used various materials to make bookmarks and ornaments for their classmates for ...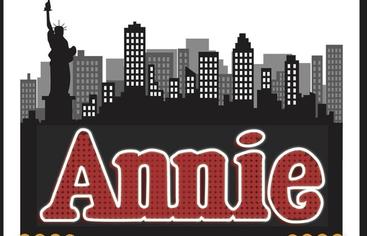 Annie:

With equal measures of pluck and positivity, little orphan Annie (Allie Bartozek, Madalyn Douglas) charms everyone's hearts despite a next-to-nothing start in 1930s New York City. She is determined to find the parents who abandoned her years ago on the doorstep of a New York City Orphanage that is run by the cruel, embittered Miss Hannigan (Katie Jasmin, Carmela Morano). With the help of the other girls in the Orphanage (Anna Chatwin, Abby Hoover, Jessica Inman, Bella Lincoln, Amélie Rohlin), Annie escapes to the wondrous world of NYC. In adventure after fun-filled adventure, Annie foils Miss Hannigan's evil machinations... and even befriends President Franklin Delano Roosevelt (Jacob Rose). She finds a new home and family in billionaire, Oliver Warbucks (Brandon Grenier), ...
Sixth Grade puts on a Ukulele Concert:

Mrs. Taube's 6th grade General Music class performed a ukulele concert for the 5th-grade classes on Tuesday, December 21st. The set list was: White Stripes by Seven Nation Army, Jingle Bells by James Pierpont, Feliz Navidad by Jose Feliciano, Last Christmas by George Michael, Savage Love by Jason Derulo, and The Chicken Dance by Werner Thomas . Since September, the ukulele students have been preparing for this concert and were thrilled to perform for such an enthusiastic audience. In the 4th period class, the student performers were: Gavin Benson, Jayden Buffington, Trinity Cerio, Matthew Hibbert, Glen Lackowski, Brianna Moreira, Brody Olds, Aiden O' Shaughnessy, Andrew Packard, Justin Pecore Jr., and Noah Timian . In the 8th period class, the student performers ...
Clue: On Stage!:

The classic board game is brought to life in Clue: On Stage ! Six guests are invited to a dinner party thrown by an anonymous host. They are given aliases--Colonel Mustard, Mrs. White, Mr. Green, Mrs. Peacock, Professor Plum, and Miss Scarlet. Though discouraged from revealing personal information, it is soon discovered that all of them have fallen victim to the same blackmailer, their very host of the evening. Each is presented with a weapon and an option: pay their extortionist double, or kill the innocent butler. What follows is a madcap, slapstick evening full of murder, mystery, and laughs as they seek to puzzle out the culprit amongst criminals. Performances will be both live, in-person as well as live streaming. Reservations are required for live, in-person tickets. ...
Echoes Writing Contest Begins:

"The Echoes program for grades 6 through 8 is the largest middle school writing competition in the United States." Our middle school students have the opportunity to compete in a contest that has been going strong for the last 30 years. Students write and submit their own stories, skits, poems/songs, newscasts and advertisements into the contest. Some lucky winners will have the opportunity to see their written works performed by The REV Theatre Company. For the first time ever last year, the Chittenango 7th Grade won "Best Submissions" in the state-wide writing contest. Sydney Kent and Kaylynn Baldoze won the Showcased Author Award, which means their submission of "The Wackadoodle" was used in the recorded performance. Kierstin ...
2022 National Merit Scholarship Commended Student Named:

Chittenango High School is excited to announce that Aiden Calunod is named, Commended Students in the 2022 National Merit Scholarship Program. Aiden has been designated Commended Students by achieving a PSAT/NMSQT score in the top 3% on the PSAT administered in October 2020. This performance is exceptional as only 50,000 students out of 1.5 million are chosen to be commended students. "Those being named Commended Students have demonstrated outstanding potential for academic success," quotes an NMSC spokesperson. " We hope that this recognition will help broaden his educational opportunities and encourage them as they continue their pursuit of academic success". Ms. Hamilton presented the certificate for the Letter of Commendation to Aiden, ...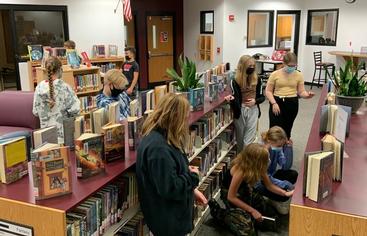 The CMS Library is open!:

The CMS library is open for visits again this year, and students are loving it! During our first three weeks, we had: 26 class orientation visits, 925 books checked out, and 105 personalized book recommendations shared with students. Overheard at the Library: Student Soundbites "WAIT. I can get audiobooks here?!" "I've been wanting to read this book for so long!!" "I'm definitely getting 3 books!" "This is the best library ever!"
Chittenango Receives a Best Communities for Music Education Award:

Despite the pandemic, Chittenango Central School District was again honored by NAMM. This year, they changed the theme to "Support Music" as they recognized the importance of music programs during this trying year. Thank you to everyone who ensures this happens each year!
Chittenango Students Win National Scholastic Art Awards:

Senior Maggie Griffiths was awarded 3 Silver Keys for her digital art pieces, "Surfer", "Quiet Rainy Street" and "Distant Diner Daydream". Sophomore Taylor Streiff won a Gold Key with her photo, "Double Faceless". All entries were selected from thousands of regional Gold Keys from around the nation that advanced to the national level. Just 198 art entries were chosen nationwide. National winners can be viewed at www.artandwriting.org . On the regional level Chittenango students won a total of 26 awards; 8 Gold Keys, including the Newhouse Digital Design Scholarship awarded to Maggie Griffiths, 8 Silver Keys and 10 Honorable Mentions. The Central NY Region includes submissions from around 400 school ...
CMS 5/6 Band Long Tone Olympics:

Throughout the winter, the 5 th and 6 th Grade in-person wind and brass students competed in the "Long Tone Olympics." Each week students were given the chance to play a single note for as long as they could. Their attempts were timed on a stopwatch and recorded in a database. What seemed like a very easy task quickly became more challenging as each week the times continued to get longer and longer. Students worked on various techniques such as deep breathing, playing softly and using correct posture. As times started to go beyond 30 seconds, the Long Tone Olympics became a test not only of lung capacity and breath control, but also of mental toughness! The 2021 Long Tones Olympics Medalists are: 5 th Grade: Gold – Jack Sylstra ...
2021 All-Eastern Honor Ensembles:

Congratulations to Alyssa Bonfardici (Treble Choir), Maggie Griffiths (Orchestra) and Alainna Pack (Band) who were selected to be among 719 of the finest high school musicians from Connecticut, Delaware, Massachusetts, Maryland, Maine, New Hampshire, New Jersey, New York, Pennsylvania, Rhode Island and Vermont for their acceptance into the NAfME 2021 All-Eastern Honor Ensembles! These 3 outstanding musicians were selected from 1150 All-State applicants and ranked by their state presidents to fill the ensembles. The students will be participating in a "Virtual Weekend" experience March 4-6, 2021 that will include keynote speakers, master classes with professional musicians, rehearsals with their conductors as well as opportunities to learn and network with colleges and universities ...
Drone Technology Course:

The first group of students to complete the new Drone Technology course taught by Mrs. Carpenter at Chittenango High School wrapped up the semester with an exciting trip to the 174th Attack Wing located in Syracuse. After completing course studies in general regulations, airspace, weather and aerodynamic principles, students are now prepared to tackle the FAA Part 107 exam, which will certify them to be Remote Pilots in Command. During the semester, students also worked on piloting skills flying a range of drones including the Mavic Mini, Phantom 3, Syma x5C and the newest addition the FPV Tinyhawks. Drone-based projects provided students the chance to learn how to 3D print parts, edit photos and videos and develop business logos and plans. Whether students choose ...
CMS Chain Reaction Club:

Great things are happening at CMS! The Chain Reaction Club has been busy! At their last meeting, they had a special guest, Jeff Pitt, from Sleep in Heavenly Peace. Sleep in Heavenly Peace is an organization that builds beds for children who don't have beds. Last year, the CMS Chain Reaction Club held a huge fundraiser for SIHP and was able to present Mr. Pitt with a check for $1,030.00. He was overjoyed and impressed with the donation. The donation will be used to provide the lumber and bedding needed to build the beds. In January, the CRC created a "Friday Love" video for the staff at CMS thanking them for everything they do! We are all so appreciative of our CMS family. In addition to the video, CRC is getting all CMS involved in ...
Chittenango Holiday Cheer:

The High School Select Choir Presents "O Holy Night" The Middle School 6/7 Orchestra Presents "'Twas the Week Before Christmas" Bridgeport Elementary Presents "Holiday Magic Slideshow"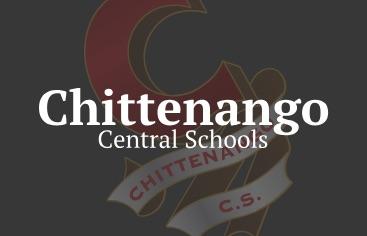 Five Seniors Recognized as College Board National Recognition Program Scholars:

Last Spring, our school was notified that the College Board National Recognition Program was going to be available to our students. Students are required to score in the top 2.5% of test takers and identify with attending a small school or coming from a small town. We are pleased to announce that five Seniors have been recognized as College Board National Recognition Program Scholars. Congratulations to our Seniors!
<< Previous Next >> Viewing 21 - 40 of 91 stories